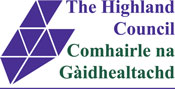 Coastal Planner
To assist in the delivery of the aquaculture and marine planning functions of the Development and Infrastructure service across the Highland area.
The successful candidate will have a marine ecology and/or a development planning/management background and ideally some experience in a regulatory role. A good understanding of the current challenges facing the aquaculture sector will be an advantage as will a knowledge of the national marine planning position. You will have excellent report writing and organisational skills and will be confident in discussion/negotiation with statutory consultees and the industry. You will be working in a stimulating environment at a time of regulatory challenge and change and be located in the most stunning landscape in Scotland.
The Highland Council is committed to their workforce and offer an excellent benefit package alongside a competitive salary with a generous holiday allowance (see further information in application pack).
Flexible working patterns including both full-time and part-time opportunities are available. We understand that some people are unable to commit to full time employment and we are willing to accommodate part-time requests where possible in order to build a sustainable, committed team.
If you are interested in working for Highland Council and being part of a team providing a first class service to all stakeholders please view the further information, job description and person specification and then apply online.