Future Water Association Innovation Initiatives
Transformational innovation and how to drive it across the water sector dominants the current discussion.
The economic regulator Ofwat is exploring how they view innovation, how it can be encouraged in the sector, what mechanisms are required to help support innovation (such as joint industry initiatives), plus options for a fund to leverage innovation.
Future Water Association recognises that as part of the debate, culture plays an important part. As an association, we are committed to influencing the sector and are focused on supporting the move towards 'a connected, skilled, engaged and innovative Water Industry'. Our initiatives and events are focused on supporting the transformation!

Paul Horton, Chief Executive Officer
Future Water Association
  paul@futurewaterassociation.com
@FutureWaterAsso
Click on the links below to watch us share our viewpoint with Ofwat:

A great deal of innovations comes from the supply chain. What challenges do you face in innovating?
What do the sector and supply chain need to understand about the next generation?
What role does collaboration have in helping deliver a better world?
---

Can you afford to innovate alone?
26 September 2019
Camden House, Kenilworth, CV8 1TH
Future Water Association has put together a one day innovation 'primer' session to support businesses operating in the sector.
This event will bring together the supply chain and water companies in a day of innovation learning and collaboration.
Future Water Association supply chain members will:
– Understand the innovation context from a water company perspective
– Identify different water company triggers for innovation
– Look at innovation collaboratively; is your big innovation a small cog in a much larger water company wheel?
– Put together a business case that covers your clients' pain points
Water company teams will:
– Understand the innovation context from a water company perspective
– Explain the challenges they face
– Ask: 'How can we get more bang for our innovation buck?'

You cannot afford to innovate alone. Join us for a day at the centre of the Innovation Circle.
The attendance fee is £195 + VAT. Places for this event have been subsidised and are strictly limited.
---
Future Water Networks 2019
7 November 2019
Woodland Grange Hotel, Leamington Spa, CV32 6RN
Innovation, resilience and customer experience are challenging the water sector to think differently. Underground asset management is now 'flavour of the month' and this creates a huge opportunity to bring creative thinking into pipeline management for water and wastewater.
Future Water Networks 2019 will challenge current thinking and you will hear about:

Alternative strategies for leakage management
Development of a sector wide open data platform
Pro-active sewer management
Impact of Machine Learning
The work of innovation labs
Multiparameter analysis and much more
Plus there will be a 'Water Dragons' heat and the opportunity to engage with various exhibiting companies
Throughout the conference there will be a chance to network, discuss how Per Capita Consumption (PCC) targets will interface with leakage targets, understand what challenges the sector is facing and explore new ideas.
This event promises to be a 'knowledge blitz' on the core areas of water and wastewater network management.
Hear from:
Kirsty Ayres – WSP
Fabienne Dischamps – Smart Data Communications Company
Plus speakers from Artesia, Bristol Water, Dwr Cymru, RPS, Severn Trent, Yorkshire Water and more!
Register for Future Water Networks 2019 
Sponsorship & exhibition packages include:
Exhibition space
Free delegate places
Invitations to pass on to industry guests
Inclusion in all Future Water Networks 2019 promotional literature, publications and social media posts
Raise your company's profile, make the most of networking opportunities, initiate working partnerships, all while promoting your services, products and latest innovations.
Sponsorship & Exhibition Opportunities @ Future Water Networks
Join our Sponsors & Exhibitors:
Gold Sponsor:   

Silver Sponsor:                                   


Exhibitor:   

---
UKSTT Masterclass on Pipe Leakage & Trenchless Solutions 
6 November 2019
Woodland Grange Hotel, Leamington Spa, CV32 6RN

A Masterclass on Pipe Leakage and Trenchless Solutions will be taking place day before Future Water Networks on Wednesday 6th November.
Delegates registering to attend both Future Water Networks and the UKSTT Masterclass will qualify for a discount. Find out more.
---
Introduction to the UK Water Industry Course 
8 & 9 October 2019
Camden House, Kenilworth, CV8 1TH
Delivered in Partnership with the Institute of Water and designed to help anyone new and working in or with the water sector gain a detailed understanding of all aspects of the water industry and the management and delivery of this essential service.

The two day course is suitable for senior managers and all levels of staff including those working in operational, technical, scientific, commercial, retail, customer service and regulatory areas. The course will give delegates the information they need to develop their careers and to better understand the interaction and impact the various stakeholders have on the water sector. Read more.
2020 Course Dates:
31 March & 1 April  |  23 & 24 July  |  6 & 7 October
---
 Water Dragons 2019 – Open for entries 
Future Water Association's Water Dragons provides a unique opportunity for companies to pitch their innovative water products, services or processes to a panel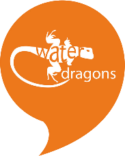 of water sector specialists – the 'Dragons'.
Entries are now invited for our 2019 competition with the grand final to be held at the beginning of 2020.
2019 Heats:    
13 November- Water Dragons At the Member Engagement Forum and Spernal site
(details tbc)
Sponsored by: