IFM 50th Anniversary Conference

Nottingham Conference Centre
October 8th – 10th
"Learning from the Past to Inform the Future"
This year the IFM celebrates its 50th anniversary and to celebrate this milestone we will be returning to Nottingham for our birthday conference. Nottingham was the location for our first conference in 1969 so it is quite fitting that we return in this special year.We have put together a fantastic programme of talks that incorporates sessions from the freshwater, transitional and marine environments.
Conference sessions will cover a wide range of topics over the three days including:
Technology – Tracking
Governance and Economics
Fish
Historical Perspectives 
Rewilding
Fish and Fisheries Challenges
Technology – Monitoring
Environmental Challenges
There are a number of field trip opportunities to local sites of interest including The Trent Gateway Project, Calverton Fish Farm and Attenborough Nature Reserve.
The Annual Dinner will be held in the grand surroundings of the Nottingham City Hall and we will also spend an evening afloat on the River Trent for the poster and networking event.
So why not join us for three days of presentations, posters, field trips, networking and birthday celebrations (there may even be cake!)
Registration is now open on the website www.ifm.org.uk
We are very grateful to the conference sponsors:
Main Conference Sponsor

Networking Event Sponsor

Annual Dinner Sponsor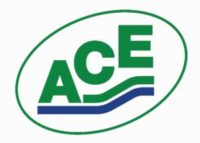 Delegate Pack Sponsor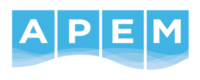 Student Sponsors