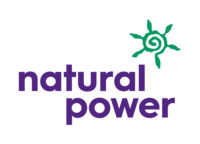 Senior Environmental Consultant – Ornithology

Stirling
Our Team
The Planning & Environment department within Natural Power is made up of a diverse range of both off and onshore consultants with considerable technical experience and expertise covering both ecology and planning. We are expanding our offshore team and we are looking to recruit highly motivated and ambitious offshore ornithologist to work on a wide variety of high-profile offshore renewable and cabling projects globally. Specifically, it is expected that the post holder will provide support to existing clients in the Round 4 offshore wind leasing process, and work with senior staff to generate new client relationships and work streams.
Duties and Responsibilities include:
This role will support our offshore ornithology team with delivery of EIA and HRA documentation in accordance with best practice, provision of advice on offshore ornithological issues during all project phases, and input into survey recommendations, design and data analysis.
Provide advice on offshore ornithological issues
Prepare and provide technical reports, including feasibility, scoping  and EIA chapters
Compile information for HRA
Provide input into survey recommendations, design and data analysis
Review reports
Liaise with clients and statutory consultees
PM projects
BD and tender for new work
General Duties and Responsibilities:
Health & Safety: All employees are required to adhere to Health & Safety Regulations and ensure best practice is met by both themselves and by their colleagues
Conduct: All employees are required to conduct themselves in a professional manner in accordance with company values, policies and codes of conduct as outlined in the employee handbook
Quality: All employees are expected to work within the systems, processes and procedures outlined within the department and / or company handbooks or software platforms or training manuals
Flexibility: A reasonable degree of flexibility is required from all employees to meet the needs of the role, the department and the wider company
Qualifications and Experience
Essential:
Degree/MSc in a ecology
Specialist ornithology knowledge, specifically tailored for the renewable industry
Experience of compiling EIA chapters, and HRA
Project Management skills
Organising and conducting offshore ornithological surveys
Previous experience of client management and business development
Full drivers' licence
Desirable:
PHD in ornithology
French language skills both written and oral
Additional Information
Natural Power is an equal opportunities employer.  We celebrate diversity and are committed to creating an inclusive environment for all employees.
Natural Power reserves the right to remove this vacancy at any time.
To apply: Click here to apply for this position.
Closing date: 9th August 2019 at 12.00pm
After the closing date this job description will no longer be available on our website therefore, please retain a copy for your records.