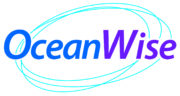 ---
Do you want to understand how to manage your data, why data quality is so important and how to make savings in time and money? 
Join the next OceanWise Marine Data Management Awareness Course
Take the first steps to unlocking your data's full potential by registering today.
 
More details & Registration
What: 1-day Marine Data Management Awareness Course
When: Thursday 6th June 2019, 09.30-1700
Where: IMarEST Offices, 1 Birdcage Walk, London, SW1H 9JJ 
Cost: £250 IMarEST members / £300 none members (includes lunch) 
What the course includes: A jam packed introduction to Marine Data Management which includes sessions on data governance, data life-cycles, metadata, data quality and data publishing. Our world-class tutors will answer any questions that you have and help you realise the benefits of becoming 'data centric' and the operational efficiencies to be gained from this approach. Specifically designed for marine professionals. 
Gain competitive advantage and unlock the potential of your data!
We also provide tailored in-house courses, on a day and time convenient to you (ideal for groups of 3 or more from one organisation). Just contact katie.eades@oceanwise.eu / 01420 768262 for details and costs.