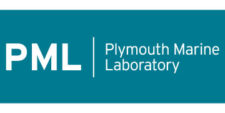 Data & Web Services Engineer, Geospatial Applications
Closing Date: 08/03/2019
Division: Science
Salary: £30,711 – £36,336
Location: Plymouth
Term: Open Ended Appointment
The Geospatial Applications group is seeking a talented, reliable data and web services developer to join a small but growing team developing software and tools to work with Earth observation data from satellites. You will be a key member of data visualisation team within a wider group in the development of web-based technologies used by clients including major national and international commercial companies and organisations, as well as the UK Space Agency, European Space Agency, Science and Technology Facilities Council, and UK Government departments.
Responsibilities:
Work closely with iternal and external users and customers to determine requirements and technical needs for the software that you and the team develop;
Ensure that the code base is developed in a modular, clearly defined and well documented manner that adheres to the coding standards and meets customer expectations.
You should have:
A sound and demonstrable knowledge of web-based technologies and/or data services with at least three years' experience in this field;
Demonstrable skill in producing well documented Python and/or JavaScript code, ideally in a Linux environment;
Experience of using version control tools such as git;
A strong academic background in a computer science, maths or physics subject, or equivalent industrial experience.
If you have any of the following skills this will strengthen your application:
Geographical Information System (GIS) software or tools;
Open Geospatial Consortium (OGC) standards;
Linux server administration (nginx, Apache, Tomcat, etc.);
Containerisation (Docker, Kubernetes);
Infrastructure virtualisation.
The role is based in our office in Plymouth and initially offered on an open ended contract. This post is offered at Scientist level with a salary range between £30,711 and £36,336 depending on experience. In addition, you will have a generous 30 days of annual leave plus 8 days of public holiday. The position advertised is a full-time role requiring 37.5 hours per week, however, applications for part time working are also welcome (please state this in your application). We also operate a flexible working policy.
Click here for more information and to apply