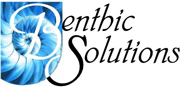 Marine Field Scientists (2 Posts Available)
Benthic Solutions Limited – Hoveton, Norfolk
Due to continued commercial success, Benthic Solutions Limited (www.benthicsolutions.com) is recruiting up to two experienced or trainee marine scientists based at our new purpose-built office in the heart of the Norfolk Broads.
Benthic Solutions Limited is a specialist marine environmental survey and consultancy company delivering a broad range of marine science services to clients in the UK and worldwide. The company is a market leader in the provision of bespoke environmental surveys for the oil and gas, offshore renewable, utility and aquaculture industries.
The role involves working globally in a variety of interesting marine environments from the shoreline to full ocean depth. You will be involved in all aspects of the business, including; project planning, client liaison and field survey, through to interpretation of physico-chemical / biological / geophysical data and compilation of reports.
The positions are offered on a full-time basis. Applicants should possess a minimum of a BSc degree in a relevant subject and ideally have experience of environmental survey and/or consultancy. This is an excellent opportunity for enthusiastic individuals to join a dynamic multinational team. The position comes with a competitive salary and benefits commensurate with experience and qualifications.
To apply please send your CV with a covering email to Samantha Kemp at (samantha.kemp@benthicsolutions.com) or by post to Benthic Solutions Limited, Elanco Works, Hoveton, Norfolk, NR12 8UH.
Closing Date is Monday 21 January 2019