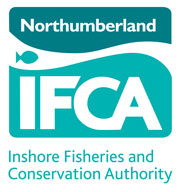 Research Assistant
LOCATION: Blyth, Northumberland
HOURS: 2 – 3 days per week
CONTRACT: Fixed 1 year
SALARY: £19,500 pa (pro rata)
CLOSING DATE: 28th October 2018, 23:59
Job Description:
The Northumberland Inshore Fisheries and Conservation Authority invites applications for the appointment of a temporary Research Assistant to join the Authority on a part-time basis. This is an exciting opportunity to gain valuable experience in fisheries management. Applicants must have a minimum of an undergraduate degree qualification in marine biology or similar but NIFCA would also welcome applications from postgraduate students undertaking part-time studies, as well as graduates.
About the Role:
The role involves working an average of 2 to 3 days per week supported by NIFCA officers to complete a research project to fill knowledge gaps in the stocks of brown crab important to the Northumberland IFCA district. The role involves conducting field survey work on-board NIFCA vessels, fishing vessels and in ports and harbours within the vicinity of the NIFCA district. Therefore, a significant proportion of the research assistant role will involve working onboard vessels, including fishing vessels, at sea in challenging conditions.
About the Project:
The aim of the project is to assess the conservation status of brown crab within the NIFCA district through the collection and analysis of brown crab measurement data. Data collection will be carried out through observer trips on local fishing vessels over the course of a one-year period, data collected will be analysed using length-based stock assessment methods. The project also involves analysis and report writing culminating in a report for the NIFCA and the North of the Tyne Fisheries Local Action Group highlighting the status of brown crab stocks within the district and providing recommendations for future management of the fishery.
What we are looking for:
Essential:
Minimum 2:1 degree in marine biology or other environmental degree.
A full clean UK driving licence and own car for travelling throughout the NIFCA district.
Be willing to work unsocial hours.
Excellent IT, literacy, numeracy and communication skills.
Statistical data analysis experience.
Legible hand writing.
Ability to work both independently and part of a team.
Experience in Scientific report writing.
Ability to pass an ML5 seafarers medical.
Previous sea going experience.
Desirable:
Masters level qualification (or be studying towards a Masters level qualification).
Sea survival qualification.
General knowledge of the inshore fishing industry.
How to apply for this role:
More information about the position and details of how to apply can be found on the NIFCA website at:
http://www.nifca.gov.uk/vacancies/