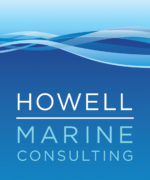 Beyond Marine Spatial Planning
A Training Course in Delivering Integrated Marine Management
23 – 24th October 2018, London
This successful two day course will be running for a second time this autumn. It addresses the challenge of delivering marine policy effectively from the coastal zone to offshore. It aims to develop your understanding of how marine spatial planning can become more than lines on a map, but supports effective decision making for good policy development, marine management and stakeholder engagement across all sectors.
Delivered by two of the UK's leading experts in Integrated Marine Management, the course covers broad principles of government decision making from policy to regulation using examples from around the world; an introduction to Integrated Marine Management and how this helps understand the complexity of delivering marine policy; and the practical delivery of Integrated Marine Management within government.
This course will interest anyone who wants to develop their understanding of how governments behave, the challenges in delivering marine policy across a diverse policy portfolio and why good marine governance must be supported by good marine government. It is also of interest to those who work in terrestrial planning at the coast.
Detailed course content now available at www.howellmarine.co.uk/training.
Fee* £499, £374.25 student rate
Limited places available
* Fee excludes VAT and is per participant including all documentation, lunch and refreshments
Book a place at – www.howellmarine.co.uk/training
For more information contact Professor Dickon Howell – dickon@howellmarine.co.uk