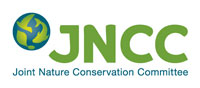 Senior Natural Capital Evidence Specialist
Starting salary £34,984 per annum
The Joint Nature Conservation Committee (JNCC) is the statutory adviser to Government on UK and international nature conservation. One of JNCC's key roles is provision of evidence on biodiversity and ecosystems and we are taking rapid steps to develop this evidence base further to support the management of natural capital primarily within the UK but also in UK Overseas Territories and neighbouring countries.
This is an exciting opportunity to be in at the beginning and help shape how we can best combine the rich observing power of citizen science, earth observations and modelling to provide metrics and practical change information to contribute to the management of natural capital.
The post will work within an Ecosystems Analysis team that has long term partnerships with bodies undertaking species surveillance through networks of volunteers. The team is also building rapidly deployable models to predict species composition, and is extracting ways of detecting activities and environmental parameters from earth observations.
The post will devise and lead the delivery of novel evidence products that provide strategic and actionable evidence for the management of natural capital at country and landscape levels, working with expertise within JNCC and our partners.
.
We are looking for someone with a degree or equivalent experience in an appropriate subject, and relevant post graduate experience, that shows aptitude and creativity in combing multiple information sources to meet environmentally related evidence requirements.  You could be from a Geographic Information, Earth Observation or analytical background, and will have good planning and partnership skills, and ideally some general knowledge of the UK's habitats and the ecology of a wide range of taxa.
For more information about the skills/competencies required for this post, visit our website www.jncc.defra.gov.uk/jobs where you can download the details and the relevant application form and find out more about our work. Alternatively, contact us via recruitment@jncc.gov.uk and we will email the relevant documentation to you.
The closing date is on 9.00 am 27 July 2018
The anticipated interview date week commencing 06 August 2018.