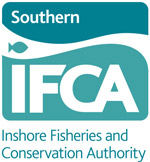 Inshore Fisheries and Conservation Officer
Permanent position located in Poole, Dorset, with district wide travel.
£23,628 – £30,739 (inclusive of a 10% unsociable hours allowance: annual progression subject to performance).
Overview
We are currently looking for an experienced individual who will take a lead role in the delivery of sustainable fisheries management in the coastal waters of Hampshire, Dorset and the Isle of Wight. In this exciting and dynamic role, the successful candidate will undertake a range of duties to include data and evidence gathering via stakeholder consultation, fisheries surveys and stock assessments and use this evidence base to influence and drive the development of appropriate management measures.
The successful candidate will be a warranted Inshore Fisheries and Conservation Officer (where necessary, training will be provided), to support the delivery of proportionate and effective enforcement of legislation, with an emphasis on the promotion of compliance via stakeholder engagement.
Southern Inshore Fisheries and Conservation Authority (IFCA) manage sustainable inshore fisheries. The diverse commercial and recreational fisheries within the district play a vital role in supporting the coastal communities along our coast. The district hosts a network of nationally and internationally important Marine Protected Areas.
In this role you will help the IFCA deliver a sustainable marine environment and inshore fisheries by securing the right balance between social, environmental and economic benefits, to ensure healthy seas, sustainable fisheries and a viable fishing industry.
This is an exciting time to join the Authority and we look forward to receiving applications from dynamic and motivated individuals who are invested in promoting and delivering the IFCA Vision.
For an informal discussion please contact Deputy Chief Inshore Fisheries and Conservation Officer Pia Bateman on 01202 721373.
Closing date: 29th June 2018 midnight
Interview date: Friday 13th July 2018
For further information and how to apply please click on our website and follow the appropriate links www.southern-ifca.gov.uk