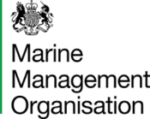 ---
Marine Enforcement Officer
Starting salary: £23,387
Location: 2 posts – 1 based at Scarborough and 1 based at Whitehaven
The Marine Management Organisation (MMO) is a government agency that licenses, regulates and plans marine activities in English waters to ensure they're carried out in a sustainable way.  We're currently looking to recruit a Marine Officer to uphold regulations and help create clean, healthy, productive and biologically diverse oceans and seas.
About the role
Reporting to your Senior Marine Officer, you'll tackle a range of work centred on marine enforcement. This is a varied role where you'll ensure compliance with the Common Fisheries Policy (CFP) and marine conservation and wildlife legislation, as well as marine licensing regulations. Day-to-day, you'll assist with planning and undertaking compliance and enforcement work, which includes inspections of vessels, premises and vehicles at ports and potentially at sea. When you're back at the office, you'll play a role in data inputting and validation as well as the use of Information Technology (IT) and be involved in carrying out investigations, gathering evidence and conducting interviews when infringements are suspected. You will be required to consult on applications and documents relating to marine licensing, marine pollution and the European Maritime Fisheries Fund (EMFF). We'll also look to you to represent the MMO at meetings and to work in conjunction with over government agencies and stakeholders.
About you
Ideally, you will have sound experience of the fishing industry and an enforcement background, or have other relevant marine qualifications or experience. Whatever your background, you should have the ability to interpret and apply relevant legislation as well as a strong drive to enforce rules protecting fish stocks, marine habitats and marine wildlife. You'll combine this with good communication skills, the ability to use your initiative and work on your own, with the ability to plan, prioritise and control your workload to deliver results to agreed timescales. You should hold a valid UK driving licence and you must be able to travel across your area with occasional working away from home, work some unsocial hours (e.g. weekends/nights) and tackle physically demanding duties in a challenging marine environment. In fact, we'll expect you to meet the standard required to obtain a Seafarers Medical Certificate (ENG1). Please note that after your initial training, you'll qualify as a Marine Enforcement Officer, so motivation and a commitment to professional development are essential in achieving this aim. In return for your commitment you will be eligible for a competitive salary, flexible working arrangements, 30 days annual leave per annum (plus up to a further 10.5 days for bank holidays and privilege days) and the opportunity to enroll in a Government pension scheme.
Closing date: 3rd June 2018
Further information on this post and details of how to apply can be found here.