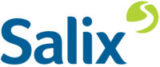 Technical Manager
Salix are looking for a motivated and committed professional to join our growing team of soil bioengineering and erosion control specialists.
Key Responsibilities
Technical support to clients for all soil erosion control and bioengineering products and services.
Negotiation of product sales and professional services with clients
Promotion of Salix services and products through CPD presentations, conferences and workshops.
Outline design of solutions for slope and riverbank stabilisation using soil bioengineering principles and materials.
Qualifications
Civil/River/geotechnical engineering degree or similar science degree.
Good background knowledge of soils/river bank erosion/scour processes.
Chartered/or working towards chartered status of a relevant institute.
Experience Required
The candidate will be expected to have some experience from the following list:
Experience of riverbank stabilisation and channel scour control projects.
Experience of soil bioengineering solutions.
River Restoration.
Experience of slope stabilisation solutions.
Good IT skills (preferably some CAD experience): High level user Microsoft: Excel, Power Point, Project 
Personal Qualities
Experience of/or a genuine interest to learn Soil Bioengineering techniques and products.
Self motivated, able to work alone and as part of a team.
Confident & articulate speaker. Ability to give both technical and promotional presentations.
Good understanding of the river and flood industry.
Willing to travel extensively and regularly throughout UK.         
Location 
UK wide work, with the option to work from home and/or from one of Salix's regional offices.
Interested : Please forward a current CV together with current remuneration package in full confidence to: david@salixrw.com
Click here for more information