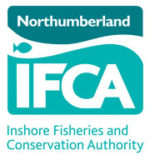 Environmental & Scientific Inshore Fisheries & Conservation Officer
Want to make a real difference to Northumberland Marine Environment?
This post will be of interest to those who are motivated and committed to the IFCA vision and purpose.
The role
Will include:
Working in a dedicated team of 3 (as well as the wider IFCA team) delivering scientific and survey priorities and presenting advice to the Authority.
Supporting the continued development of the EMS Revised Approach to commercial fisheries and the IFCA role regarding MCZs.
Assisting with NIFCA Strategic Research Plan.
Developing work under our Strategic Environmental Assessment.
Intertidal estuarine and at sea survey and Monitoring work.
Liaising with a wide range of stakeholders (and Working with partner agencies including Defra, Natural England, MMO, the Environment Agency & Cefas in respect of NIFCA projects, as well as with other IFCAS on the national Technical Advisory Group).
The person
Will be:
Highly motivated to work in a team committed to the marine environment.
Flexible, with awareness of the fisheries sector and experience of the Environmental sector and/ or in a similar role to this one would be an advantage.
Able to work onshore, on Authority vessels and office and aboard fishing vessels conducting surveys.
Will have:
As a minimum an undergraduate degree qualification (or to a higher level) in marine biology/environment sector.
Strong IT skills/ ARC GIS experience (essential).
Good report writing and oral presentation skills (essential).
Statistical analysis skills (desirable).
NIFCA Grade E, £23,000 – £28,000.
The Application Form and Job Description for this position can be found on the Authority website at www.nifca.gov.uk/vacancies/.
Please send your completed application form to the Authority office using the details below or by email to nifca@nifca.gov.uk by Sunday 4th February 2018. Interviews will be held at the Authority office between mid-February and early March (with a view to start in March/ April).