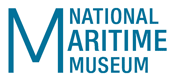 *** NEW Conference ***
Community Science in the Natural World
Hosting a variety of organisations from governmental bodies to small scale projects, both marine and terrestrial, this conference aims to bring facilitators together via talks and workshops to discuss best practices and learning curves of using citizen science, and how it can be used as an important tool for monitoring and conservation.
More info: http://www.csi-seagrass.co.uk/conference/
Location: National Marine Aquarium, Plymouth
Dates:  9th – 11th October 2017
Registration now open: https://nationalaquarium.digitickets.co.uk/category/8791
Registration close 8th September.
Call for abstracts for talks and workshops from organisations and volunteers.
Submissions close Thursday 31th August.
Abstract guidance: http://www.csi-seagrass.co.uk/conference/wp-content/uploads/2017/02/Guidance-for-abstract-submission.pdf
Email abstracts to: csi@national-aquarium.co.uk