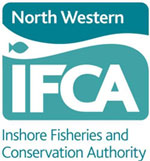 3 Vacancies
Critical challenging vacancies in front line fisheries management: NW England: Flexible time management
Closing Date 31st August 2017
1. DEPUTY CHIEF AND HEAD OF ENFORCEMENT:
Manage NWIFCA  enforcement.  10 Officers.  National and regional inter-agency co-ordination.  Based Carnforth.  Report to CEO.  Salary scale £30,758 to £41,025.
2. INSHORE FISHERIES AND CONSERVATION OFFICERS (IFCO):
Fisheries and marine protected area enforcement.  Science surveys and data collection.  Public liaison.  Training provided as required.  Based Carnforth or Liverpool.  Salary scale £20,138 to £27,668.
3. FIXED TERM 1 YEAR IFCO / PATROL VESSEL CREW:
Based Whitehaven. Salary £20,138. Local government pension scheme.
Full details http://www.nw-ifca.gov.uk/jobs/