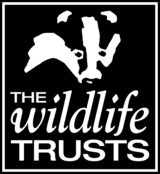 Living Seas Officer
Full time (35 hours per week)
Based in Newark or London
£25,000
The Wildlife Trusts have a vision of people close to nature, with land and seas rich in wildlife. We believe that people are part of nature; everything we value ultimately comes from it and everything we do has an impact on it. So, we want to bring the natural world firmly into the centre of everyone's lives.
Our movement includes 37 Wildlife Trusts in England, six in Wales and a Trust for each of Scotland and Northern Ireland.
The Wildlife Trusts is looking for someone who has a passion and genuine interest in the marine environment. You would be expected to support the Living Seas team working on marine projects by pressing for strong marine legislation and policies at UK and England levels. You will develop and deliver high profile marine campaigns, help develop and facilitate a greater awareness of the marine environment internally and externally, to secure support, advice, resources and training.
Working as part of the national Living Seas team you will have knowledge and understanding of the marine environment with experience of networking and dealing with a wide range of people. You will have experience of policy and strategy work, as well as managing budgets and funding packages.
A true professional with excellent communication skills, you will be self-motivated with a business approach and the ability to think on your feet.
Click here for more information
Closing date:  29 May 2017
Interview date: TBA