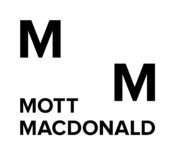 Mott MacDonald Ocean Plastics Conference
Thursday June 29, 2017
Click here for more information 
You're invited to a discussion        
on the increasing problem        
of Ocean Plastics.         
Can we use our expertise to        
map out solutions for the future?
---
Along with millions of tons of microplastics, up to 35 million plastic bottles are sold in the UK each day. Around half are recycled, with the balance ending up in landfill or in our oceans. The number of plastic bottles washed up on UK beaches increased by 43% in 2015, and predictions suggest that we'll have more plastic than fish in the sea by 2050. It's also hard to comprehend that unless some has been burned, every bit of plastic ever made will still be in existence, with the marine environment housing millions of tons.
Does it have to be this way? Perhaps not, it's time for solutions! On June 29th we will be addressing this issue at a one day conference in Cambridge. We will ask if ocean plastics is the next big environmental challenge and need your help, expertise and vision to map out the solutions.
Agenda
09.30-10.00 Registration
10.00-12.30 Key Note Speakers & Panel Discussion
12.30-13.30 Lunch & Networking
13.30-16.00 Round table discussions
---
Key Note Speakers
Rowan Byrne
Principal Marine Environmental Scientist
Mott MacDonald
Darren White
Head of Environmental Sustainability
Tideway
Hannah Forbes
Waste & Resource Management Team Leader
Mott MacDonald
Dr Geoff Brighty
Managing Director
Environmental Sustainability Associates Ltd
---
Facilitator
Dr David Viner
Principal Advisor for Climate Change
Mott MacDonald
---
Venue
Mott MacDonald
22 Station Road
Cambridge, CB1 2JD
United Kingdom