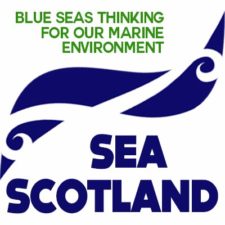 One month left to register for Sea Scotland 2017:
Securing Progress in Uncertain Times, Sustainable Development of Scotland's Seas
21st June, Dundee
Registration is now open via Eventbrite
The second in the Sea Scotland conference series, this year we will focus on the implications of constitutional change on environmental policy in the marine area to secure continued progress to sustainable development. Recognising the prevailing uncertainty, but the need for discussion on impacts, concerns and the opportunities that may be presented, SS17 provides a platform for dialogue, with a focus on other useful frameworks, including OSPAR, ICES and the UN Sustainable Development Goals.
Sea Scotland 2017 will be a one-day event on the 21st June with invited keynote speakers to present on Scotland's activities post-EU Referendum in relation to sustainable development, international experts will present on mechanisms for supporting continued progress and participants will engage in workshop sessions on the perspectives and priorities of Scotland's wide-ranging sectors and interests.
We look forward to welcoming representatives from a wide range of marine sectors, including fisheries interests, energy, tourism, as well as local and national authorities, NGOs, scientists and others to Dundee, to share perspectives and build ideas for action in informing a progressive approach to sustainable development as Scotland's relationship with the EU is negotiated.
---
KEYNOTE SPEAKERS:
Roseanna Cunningham, Cabinet Secretary for the Environment, Climate Change and Land Reform,
Jonathan Hughes, Chief Executive, Scottish Wildlife Trust
---
Date: Wednesday, 21st June
Venue: RSS Discovery, Discovery Point, Dundee, DD1 4XA
Register now via Eventbrite
---
For more information visit www.seascotland.scot or follow us on Twitter.
Sea Scotland is co-ordinated by a Steering Group comprising Scottish Environment LINK and their Marine Group Members, MASTS, SNH, and the Universities of Aberdeen and Edinburgh.
---
This year the conference is kindly supported by the following organisations: